Food Allergy
Symptoms of food allergy are hives, skin redness and itching, facial or oral swelling, throat swelling, shortness-of-breath, and wheezing that occur shortly after eating. We can determine whether or not you have a food allergy based on a combination of a detailed patient interview and allergy testing.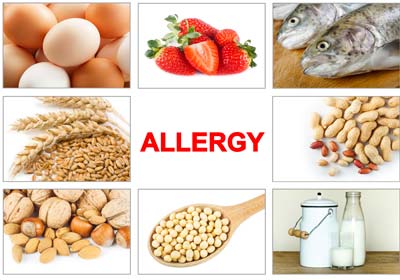 We will help you manage the food allergy with dietary counseling, treatment recommendations, and re-evaluations to determine if you or your child is still allergic. Board-certified allergists are the only physicians with specialized training in food allergy.
Eosinophilic Esophagitis
If you have eosinophilic esophagitis, you may also have food allergies. We can evaluate you for food allergy and investigate whether or not certain foods are making your symptoms worse.